First Time Login
Select to retrieve password.
Enter username. This would be your idenification, either NRIC (Malaysians) or Passport (Foreigners)
Select the method of retrieval via SMS or email (enter your mobile number or email) and click Retrieve Password.
Wait for your password to be sent to you and log in!
You can then change your password upon logging in
OR call our friendly customer care to assist you!
Customer Careline
Email
Follow Us on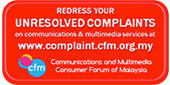 Redress your complaints at the Consumer Forum Malaysia (CFM) www.complaint.cfm.org.my

Portal sebenarnya.my dibangunkan oleh MCMC untuk orang ramai menyemak kesahihan berita yang diterima dalam talian.
Payment Methods:








Copyright©, Tune Talk Sdn. Bhd. All rights reserved.
Tune Talk Sdn. Bhd. (200601001210)
Copyright © 2023 Tune Talk Sdn. Bhd. All Rights Reserved.